WordPress Directory Portal Theme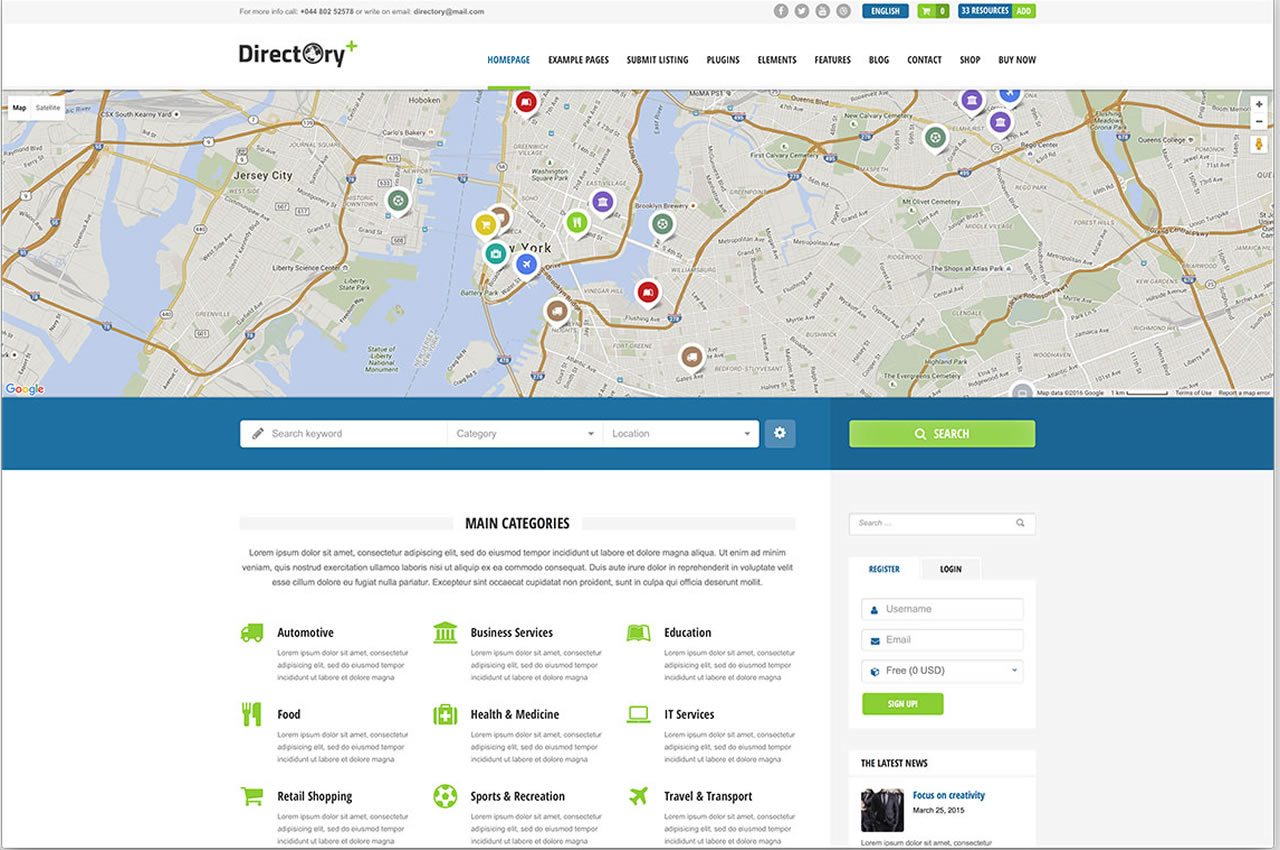 The Directory app theme gives users plenty of options for browsing the listings, such as using the integrated Google Maps, filtering by categories and subcategories, searching, and viewing all listings for a particular city. The theme also includes a Geo-tracker which uses the visitors IP address to show the listings in the city nearest to them.
Although the optional Geo-tracker works on all devices, it makes any site built using Directory extra convenient for mobile users as they can instantly see the nearest listings to them without having to enter their current location. The theme is also fully responsive for screens of all sizes.
When it comes to monetising your directory, you can charge on a per listing basis, or setup subscriptions packages. You can also set additional fees for listings submitted under specific categories, giving you plenty of options for making money from your site. Coupon codes can also be created for offering discounts.
PayPal is supported out of the box, and many additional payment gateways can be added via the Directory addons. Recurring payments can be setup for the subscription packages when using PayPal.
Listings can be submitted by visitors using forms created with the custom form builder, or through the admin interface on an individual basis. Listings can also be bulk imported via a CSV file saving your time when creating the directory. Visitors to the site can create user profiles and receive email notifications about their listings.
Directory is a powerful theme packed with many great features. The structure and organisation of your directory, as well as the contents of the individual listings are all highly customisable, thanks to the use of the included custom post type builder. This all makes the theme ideal for almost any type of listings, and a great choice for building a premium directory.
Where to buy