Salient – Responsive wordpress themes portfolio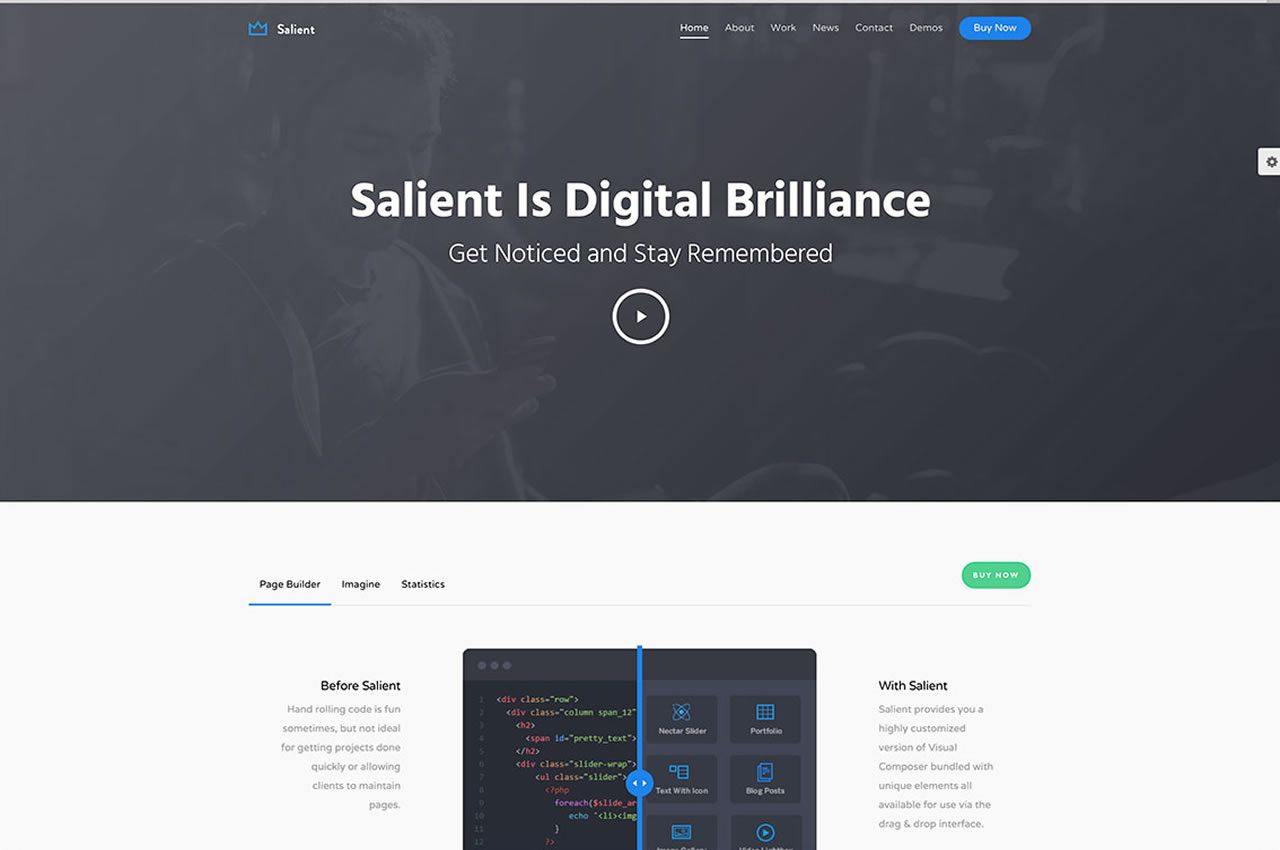 is all about design. It offers a beautiful and impressive look for your site, which is one of the ways through which you can retain traffic. The feature that separates this theme from the rest is the video background, which is natively supported. You might not like it so much when you will first install it, because of the dull standard color scheme. I think the color scheme was intentionally chosen to be boring in order to encourage the clients to customize their sites.
Even if this is a premium theme, there are only two blog styles available, a masonry style and a general style. Also, there is only an online shop style available with this theme, but it's a very nice looking theme. The portfolio layout of this theme will allow you to display your projects in an organized way.
The customization of this theme is impressive when it comes to colors typography and layout. In case you never customized a theme before, the extended HD video documentation of Salient will come in handy.
The whole design of Salient is ultra-responsive and Retina ready, offering you a site that can be accessed from any device, no matter the size or technology of its screen. You will be able to choose from a collection of over 350 Retina-ready icons and eight page layouts. Your site can be full width or boxed, and this modification can be done with a click of a button. When will from full width to boxed, or vice-versa, all the elements of the site will automatically adapt.
In conclusion, this theme is ideal if you want a highly interactive website, mainly because of the video background. However, for a straight-forward blog, you care better off with other themes.
Where to buy